3rd Grade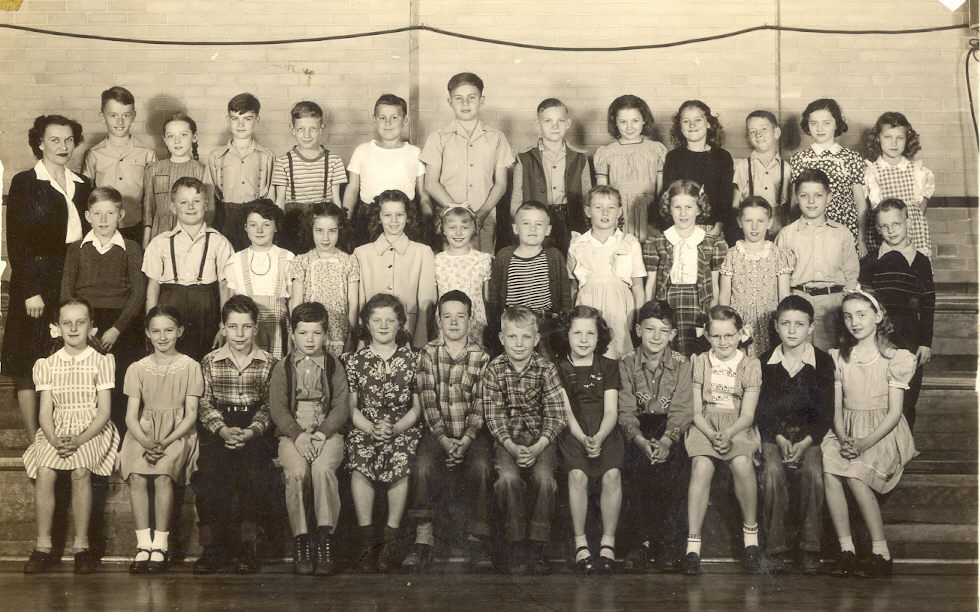 3rd Grade, Mrs. Lathrop 1947
Back row, left to right: Allan Heath, Nina Catt, Leonard Osborn, Billie Snyder, Bobby Hawkins, Olin Weaver, Harold McKee, Helen Waldrop, Carolyn Renchen, Phillip Adams, Shirley Woodard, and Shirley Shilder.

2nd row: Donald Baker, Richard Hanson, Muriel Clark, Mona Jenkins, Sharon Sparks, Chloe Moore, Wayne Kirk, Jeanie Dennis, Beverly LaFief, Ramona Mickey, Floyd Liken, and Jackie Hamilton.

1st row: Sarah Burke, Anita Ires, Michael Kirkwood, Elmo McGovern, Janet Ducommon, Bud Phillippe, Jerry West, Dorothy Darnold, Bill Hurst, Linda McCarty, Jim Battershell, and Marilyn Stepp.
2nd Grade
1st Grade, Miss Reed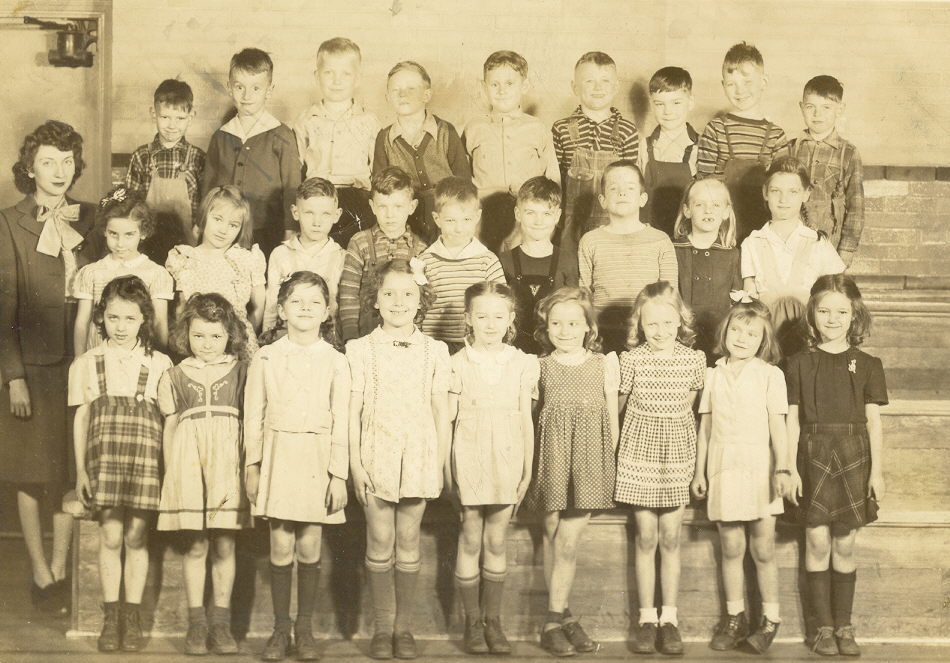 1st row: Shirley Woodard, Muriel Clark, Sarah Helvie, Barbara Pease, Anita Ires, Carolyn Renchen, Phyliss Tacker, Shirley Shidler, and Dorothy Brashears.
2nd row: Mona Jenkins, Janice York, Harold McKee, Don Thompson, Don Cochran, Billie Snyder, Bud Phillippe, and Beverly Goff.
3rd row: Jerry Melvin, Allan Heath, Jerry West, Don Rich, Bob Hawkins, Richard Hanson, Ronnie Barnett, James Abernathy, and Larry York.
First Grade, Mrs. Pryor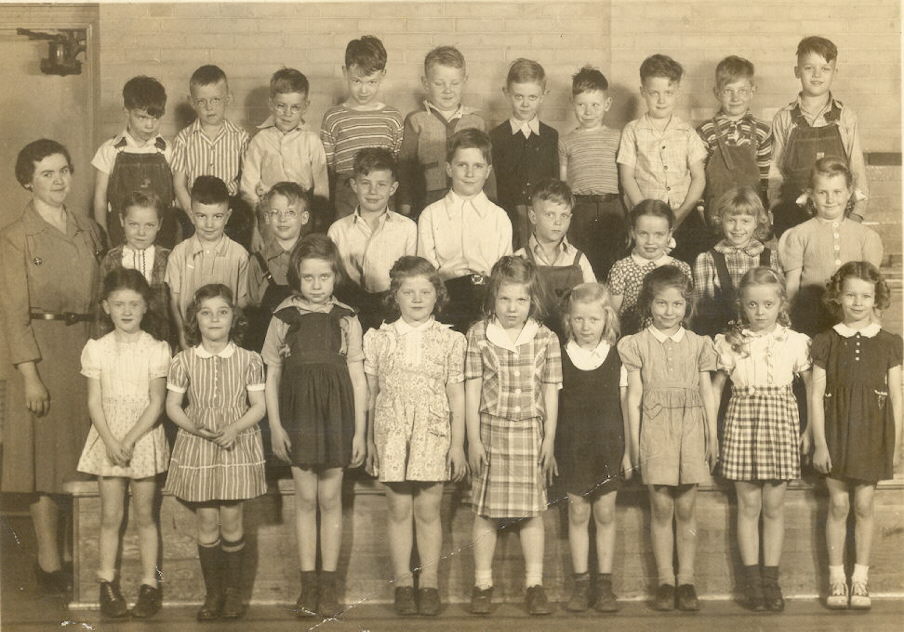 Thanks to George Rich for sending me this picture.