Click links above to see pictures from the 50th reunion.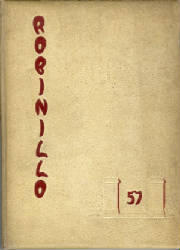 Hello!
Welcome to all members of the Class of 57. My name is John Sutfin, Class of 1961. I hope you take the time to check out this site. I have been working on reunion sites for several classes because I enjoy doing it and I have the time. I will be adding more pictures and other information as I get it. If you have any items that you would like for me to add please send them to me. I will return anything you do send. Or you can send pictures via e-mail.
Please sign the guest book below!!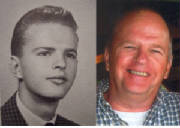 YOUR WEBMASTER, THEN & NOW
Click here to read and sign the 1954-64 RHS guest book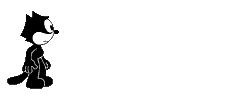 BE PATIENT...
If you have a dial up connection it will take some time for the pictures to load. Turn on your speakers and enjoy the great oldies.