Orville Gaddis was the janitor at Jefferson Grade School from early 1952 until 1967. He then went to Washington Grade School until he retired in 1983. I remember walking to Jefferson School and seeing Mr. Gaddis ringing the school bell on the east side of the building. He is 80 years old and still lives in Robinson.
Teachers: Mrs.Davis, Mrs.Rosborough, Mrs.Holmes, Mrs.Otey,
Mrs.Mitchell, Mrs.Norton, behind is Mr.Orville Gaddis janitor.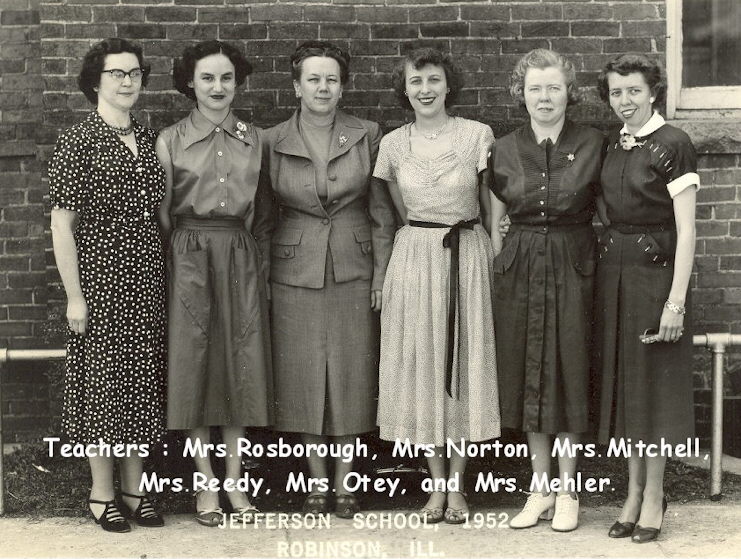 Teachers : Mrs.Rosborough, Mrs.Norton, Mrs.Mitchell, Mrs.Reedy, Mrs.Otey, and Mrs.Mehler.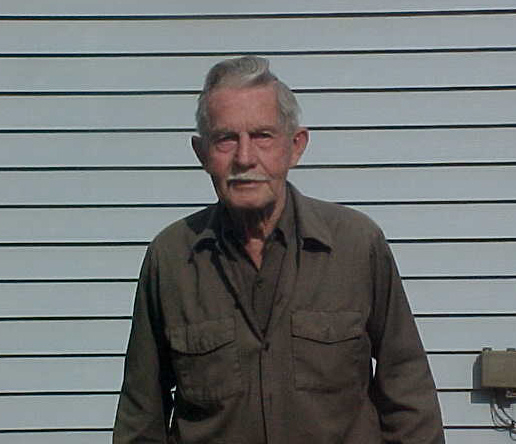 Mr.Gaddis April 2004
Sadly, Mr. Gaddis passed away on April 27, 2005